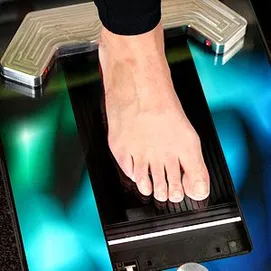 Take Control Of Your Body With Custom Orthotics
Orthotics is a medical specialization which employs the use of a device to modify the neuromuscular and skeletal system. If you would like to discuss custom orthotics with a trained professional, contact Jorge R. Delgado DC, Chiropractic Office at (845) 292-3455. We do our best to make scheduling appointments as convenient for you as possible!


Are You Experiencing Foot Pain?
Chronic foot pain and other conditions may be effectively treated with a custom orthotic known as foot levelers. These custom-fitted orthoses provide support for your foot by redistributing forces, and realigning joints while standing, walking or running.


Are Foot Orthotics Right For Me?
Foot orthotics are a quality-of-life improvement that can be used by people of all ages, athletic or otherwise, who seek improvement with posture, balance, and physical performance of all kinds.


Get The Quality Care Your Deserve
Jorge R. Delgado DC, Chiropractic Office strives to provide every patient with the individualized, professional chiropractic care and ergonomic advice they need.